SEO Tracking Software
:
May 24th, 2012 by SEO Company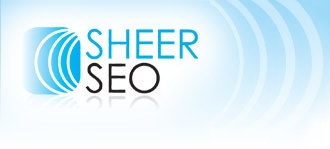 Sheer SEO provides a SEO Software solution that is feature rich. It not only tracks your Web Rankings but you can keep track of your Backlinks, Pagerank, and a number of other important matrix — here is the full overview of their SEO Software
They have over 40,000 users and for a single domain the price is between $7 and $40/mon and they also have prices for multi domains which you can check out on the Pricing Page.
You can take their SEO Softare Demo for a test drive and you will find the graphs come up pretty quick for being an online package. On their demo page they track their only rankings and the rankings are not all the bad which is vote of confidence in them as it seems the Search Engines like their site also.
On the demo I could get the history of any of their key phrase up and displayed in a graph in 3 seconds and you can quickly export the graphs to a PDF for print out or non-live overhead with a quick one click.
While I don't think on-page density matter much, different SEO experts have different views on that, I have to say I really like the Keyword Density screen. It shows a graph of all the single, double, and triple keyword phrases at the click of the button and has a drop down URL field where you can go from page to page.
From the limited time I spend on their site this does seem like must-check-out solution. They have a 2 month trial you can sign up for so head over and take it for a test run.
I am thinking if I can find time I probable will add this one up to my SEO Tools database.
Happy ranking!